Furukawa America offers a full line of UV tape for wafer protection during backgrinding, etching, dicing and BGA/CSP package dicing.


LTS CCD Camera Retrofit Kit
Convert your K&S 1419 or 1470 to Solid State CCD camera.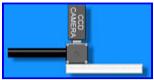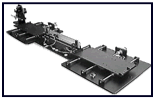 LTS Automatic TO Header Indexing Workholder for Wirebond and Die Attach. Adaptable to other applications.

© 2008 Luna Technical Sales, Ltd. All Rights Reserved



CLAMP SOLENOID
FITS K&S 4100 AND 4500 SERIES WIRE BONDERS
(Factory New)